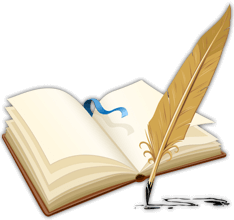 54 entries.
Thinking of dear Bethany, as I've thought of her many times—too many to count—over the years.
Bethany—When you were just 13 and I was merely 27, I enjoyed our discipleship times in my 3rd grade classroom at MRCA. I did indeed desire that that dirty carpet would be, at least for an hour or so each Thursday afternoon, "holy ground" as our group met to laugh, share, and pray.
How was I to know then that it wasn't so much what I taught you but what you would teach me—are teaching me still.
I know that you prayed for me too, dear Bethany, as I shared my heart poured out with longing for children. And you and the others in our group rejoiced with me when our Ian came along the following year. I know your prayers for me were heard.
Now, as a mother of two grown sons and an 11-year-old daughter, I understand even more how important your story is. You were and continue to be such a bright light. I pray that my daughter will have such a love for Jesus as you demonstrated for your 18 years.
Love you and continue to be so thankful for you, dear Bethany.
Bethany was my elementary school best friend. She was the calm to my storm. She kept me from getting my feelings hurt when I'd worry what others thought and remind me that it didn't matter what others said. She always knew how to make everyone smile or laugh. I remember sleepovers and rides to Florida. I unfortunately remember her trying to help calm me when I thought a ride at Disney was really sinking. Ever the calm.
I remember the last time I visited with her. Even in a hospital bed, she was the calm. I sat in the hall after and sobbed because I knew I'd not see her again.
Sitting at her funeral, I looked around and was just in awe. The room was literally overflowing. What a perfect image of Bethany-- overflowing with love! Her love for her friends, her love for Jesus, and her love for her family flowed from her every breath.
I know I'll see her again one day, but the world is dimmer without her light. ❤️
As this time rolls around every year, our hearts are stirred even after 19 years.
They are stirred with the memories of a sweet Bethany, of friends and strangers that stood in the gap for us and with us, of God's hand at work then and during the last 19 years.
As we come upon the date of her going "Home", we encourage you to read her poem by the same name and think on what Heaven will be like.
Will you see Heaven? That would be Bethany's greatest desire if she could talk to you.
If you doubt it, just look through this webpage reflecting her life lived and her Savior, loved.
Blessings,
Neil and Elaine
Elaine, I feel so blessed to have gotten to meet, cry, and talk with you!! I must say that reading Bethany's poem touched me beyond comprehension. Her amazing insight and wisdom can only come from our Heavenly Father!! Honestly, Bethany's poem evoked so many different feelings inside me. Feelings that I had not felt for some time. Feelings of Sadness (that we have to temporarily say goodbye to those we love).... Feelings of Hope (for the grace that is to come to us at the revelation of our Lord and Savior)... Feelings of Excitement (that the Lord has prepared a "Home" just for us)….. and Feelings of Love (because He loved us enough to send His Son to die on the cross to pay our sin debt). One thing I found very obvious in reading her poem is that Bethany had served her purpose here on earth... I mean, just think, some people live to be 90 and never fulfill their purpose. However, your sweet Bethany managed to find it and fulfill it in just 18 short years..... My hope is that everyone finds the purpose for which they were created and fulfills it to the glory of our Father. However, my fear is that many will not. It is, also, hard to comprehend why some may complete their purpose at a young age….while others may be old before they find and fulfill theirs (hence the parable of the two laborers that Jesus tells us about). Regardless of when and how we find it; what matter is that we find and complete it, because we all await the day we get to go HOME…….. Love & Blessings to You!!!
Remembering Fred Bivona today (Nurse Fred) who ministered to us as he cared for our daughter.
- Neil, I am proud to have been given the opportunity to work on Bethany's Place. It has been a blessing and further reinforces that we should focus on our Lord and our families. Thanks again and God bless. -lc
Lee Cloer (2/17/06 8:17:14 AM)
- I never knew Bethany personally, but knew her faith through her father as we worked together. Even so, the obvious stregnth of Bethany's faith has been an inspiration to me, and a tremendous testimony to the love of God. God Bless you, Bethany.
Tony Masters (2/17/06 9:26:19 AM)
- Although I never had the privilidge to meet Bethany, I feel like I know her. Her testimony has touched me and so many, and I know her life brings glory and honor to our Lord Jesus.
Russ Crawford (2/17/06 9:33:57 AM)
- I love "the hat"
Russ Crawford (2/17/06 9:35:34 AM)
- My husband and I had the privilege of knowing and loving Bethany when she, her wonderful brother, mother and father became our neighbors. Bethany's faith and love of the Lord is a testimony to the wonderful parents she was blessed with. We miss her.
Tracy DeDomenick (2/17/06 10:54:25 AM)
- The page is beautiful. I love the pictures you chose, and how each page reveals a different side of a girl who told everything through her eyes and smile.
Philip Van Steenburgh (2/17/06 11:15:17 AM)
- What a sweet gift this glimpse into Bethany's life and heart has been! And what a beautiful reminder of the peace and fulfillment found when our sense of entitlement--to life, to hellth, to our own hopes and dreams--is given over to the Lord Jesus.
Rachel Pelander (2/17/06 1:41:56 PM)
- Bethany's short life here on earth was so full of the testimony of Jesus.She was about her Fathers business while she was here.May we be encouraged to do as well until we get "home"!
Suzy McFarlane (2/17/06 4:26:24 PM)
- I love the webpage! I have had an enjoyable but heartwrenching time reading through it. I love the songs and pictures. May God be glorified through this page like He was through her life. I am constantly praying for you Neil and Elaine.
Noah Temple (2/17/06 5:54:22 PM)
- Love the webpage! It is certainly a wonderful tribute to a lovely young woman and to her faith in our Lord Jesus Christ. I will look forward to meeting her on that day when we all see our Lord. Even so, come Lord Jesus!
John & Paula Stevenson (2/19/06 8:57:15 AM)
- I love this website. It is a beautiful tribute to a lovely young Christian and a touching testimony of her faith. I hope that many people visit and feel the spirit that lives here so strongly. My family's love to yours. DeForrest, Laura, & Kids...
DeForrest Hipps (2/19/06 5:53:10 PM)
- Thank you for including us in this beautiful gesture. I have enjoyed getting to know more about Bethany. We send our love to you, JJ and Lynn Rice
JJ Rice (2/20/06 9:55:07 AM)
- Dear Neil and Elaine, How beautiful this is. Thank you for inviting me here again. Bethany's Place is a beautiful place I will continue to visit and share. I love it, Bethany and y'all all the more. Love, Karen
Karen (2/20/06 2:10:48 PM)